History
Vogt Concrete Construction Inc. was established in 1995, however the owner and his partners have been in the trade for longer. They have surpassed many expectations in the Residential Trade. While doing business in Omaha, we have learned and continue to provide excellence and longevity in our product. Our product exceeds the Residential Code Requirement for Structural Concrete, according to the American Concrete Institute.
Bob Vogt
Bob is a hands-on owner. Early in his career he was recognized as one of Omaha's best concrete finishers in the residential trade. He took those skills and started a small business. He then realized that he was able to surround himself with good men.
In a short time, the company had grown to 35 employees. Now, 24 years later, his company has completed thousands of jobs and he is very proud to see his last name on each company vehicle.
Bob stands strong behind his customers and employees to reach the same goal. Longevity.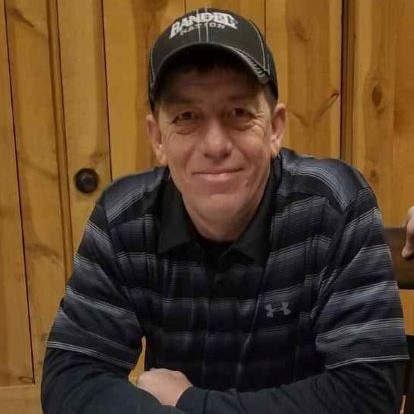 Kenny Paulson
Kenny is our Construction Manager. His job consists of coordinating 6 crews in a direction that satisfies every customers schedule.
You will find it easy to talk to Kenny, and with his experience you will get the full knowledge of your job such as: arrival and completion dates, soil compaction, water drainage, weather conditions, concrete placement and structural integrity outcome. Kenny works well with the timing and inspections of other sub-contractors to assure prompt crew arrival to keep your job on schedule.
Kenny graduated from Omaha Bryan High School, and took his first job in Concrete Construction when he was 19 years old. Kenny has devoted 26 years to the Residential Concrete Profession.
Kenny will give you confidence on a quality outcome.
Carrie Mesenbrink
Receptionist and Billing Department
We at Vogt Concrete have had all of our attention towards residential concrete for 24 years. That has given us the knowledge and experience to have longevity in the products and services we offer. Get in touch today to have long lasting work done for you.
Office Phone (402) 861-0067
Office Email carrie.vogtconcrete@yahoo.com
James Krumnow
James is our Area Supervisor. James started in concrete work at the age of 18. In just a few years he had exceeded all expectations on laboring and finishing concrete. He became a foreman running an 8-man crew at the early age of 21.
James has the knowledge very few have. He has supervised the placement of over 300,000 yards of residential concrete. That's right, James has the knowledge to consistently insure a properly placed product.
James advises three pouring foremen that he directs towards safe and successful pours, whether it's backing concrete trucks in safely, placement of tools, employee OSHA requirements, or explaining types of different concrete mix designs.
You can count on James to supervise your job safely and responsibly.